Hi, I'm Baylor Enyart! I have always enjoyed taking pictures so I love being in Digital Media. Some other things I enjoy, are serving at Life.Church and teaching dance. A fun fact about me is that I have five siblings!
What's up I'm Hanna Gallemore and I'm a junior this year. I've always loved YouTube and have been interested in the production side of things. I also love taking pictures and being in pictures. I play volleyball and serve at Life.Church in my free time. Some fun fact about me are that I like to sing, I was born in Washington, and my favorite food is baked potatoes.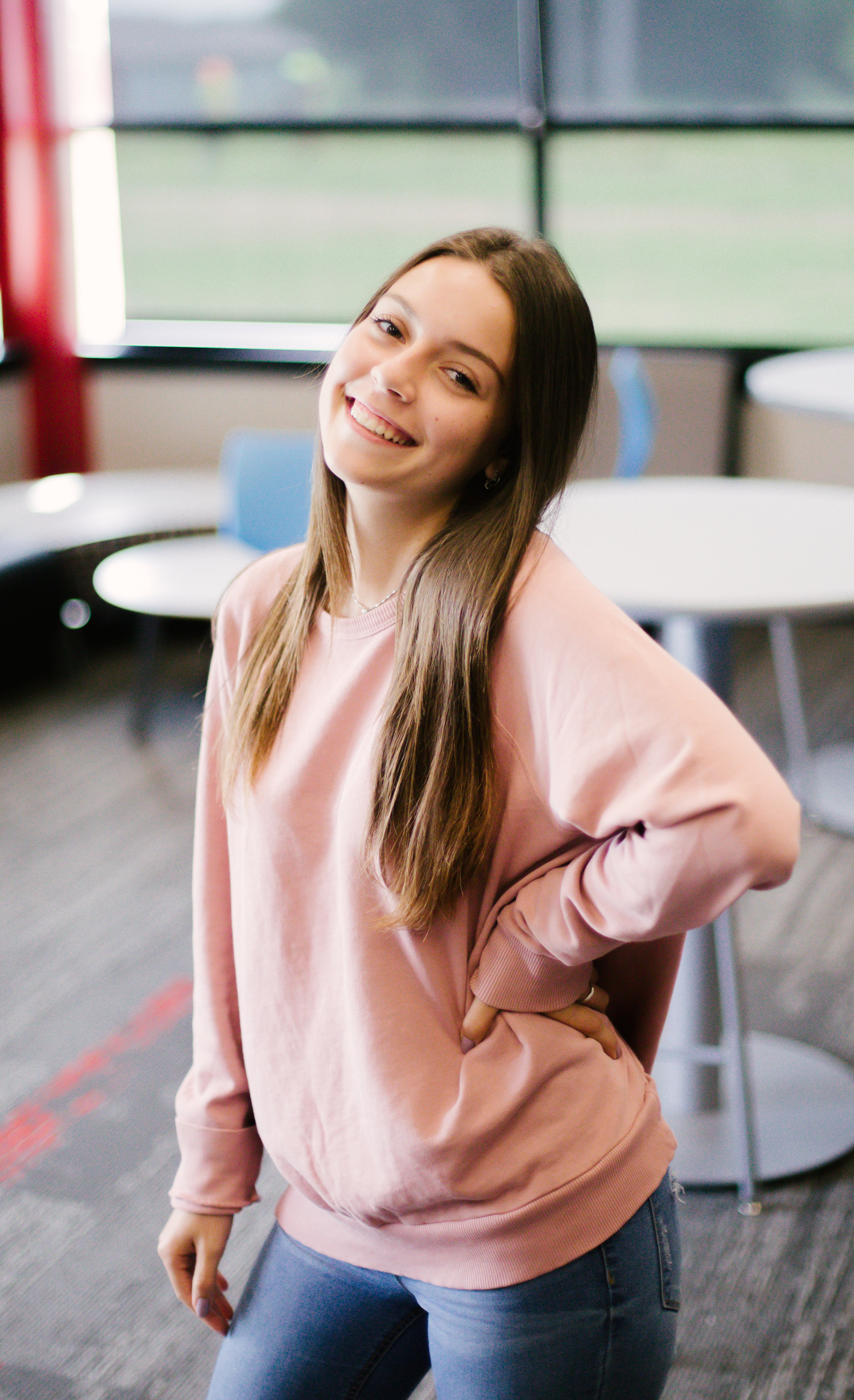 Hi, I'm Alice Tugnetti. I'm 17 and I am a foreign exchange student from Italy. I'm in Digital Media because I like photography. I love music and all the food, but I love Italian food the most! Some fun facts about me: I did classical dance for ten years, I can play the violin, and I have never seen a horror movie.
What's up? My name is Melody Sanders but you can call me Mel. I'm in Digital Media because I love interacting with people. I'm very uncoordinated and nonathletic. A fun fact about me: I've ridden dirt bikes my entire life.
Hey! My name is Mia Stephens, and I love photography and tech stuff. I like to read, watch the Kansas City Royals and Chiefs, and watch the Cardinals. I have one sister and a dog. I love hunting and fishing! Some fun facts about me, I love Chinese food, Twizzlers, and I laugh when I am nervous.
OUR MISSION
Our students and Cardinal Connection staff will do all within our ability to keep readers informed with pertinent information from our school and community. We want to showcase the various things going on not only at the high school, but district-wide and throughout the community.
This is how we will strive to accomplish our purpose statement:
Serving as the fabric of our community and its various interests.
Being informative but still entertaining.

Reporting the news regardless of appeal.

Remembering this publication is not for us, but for our readers.

Diversify our coverage of everyday life within our community.

Helping lead change when change is due.